Led by our Natural Resources Director, Gloria Gutierrez, the LWVTA hosted a movie screening of "Before the Flood," a climate change documentary produced by National Geographic and narrated by UN Messenger of Peace Leonardo DiCaprio. Before the Flood presents a riveting account of the dramatic changes now occurring around the world due to climate change, as well as the actions we as individuals and as a society can take to prevent catastrophic disruption of life on our planet. The film follows DiCaprio as he travels to five continents and the Arctic speaking to scientists, world leaders, activists and local residents to gain a deeper understanding of this complex issue and investigate concrete solutions to the most pressing environmental challenge of our time.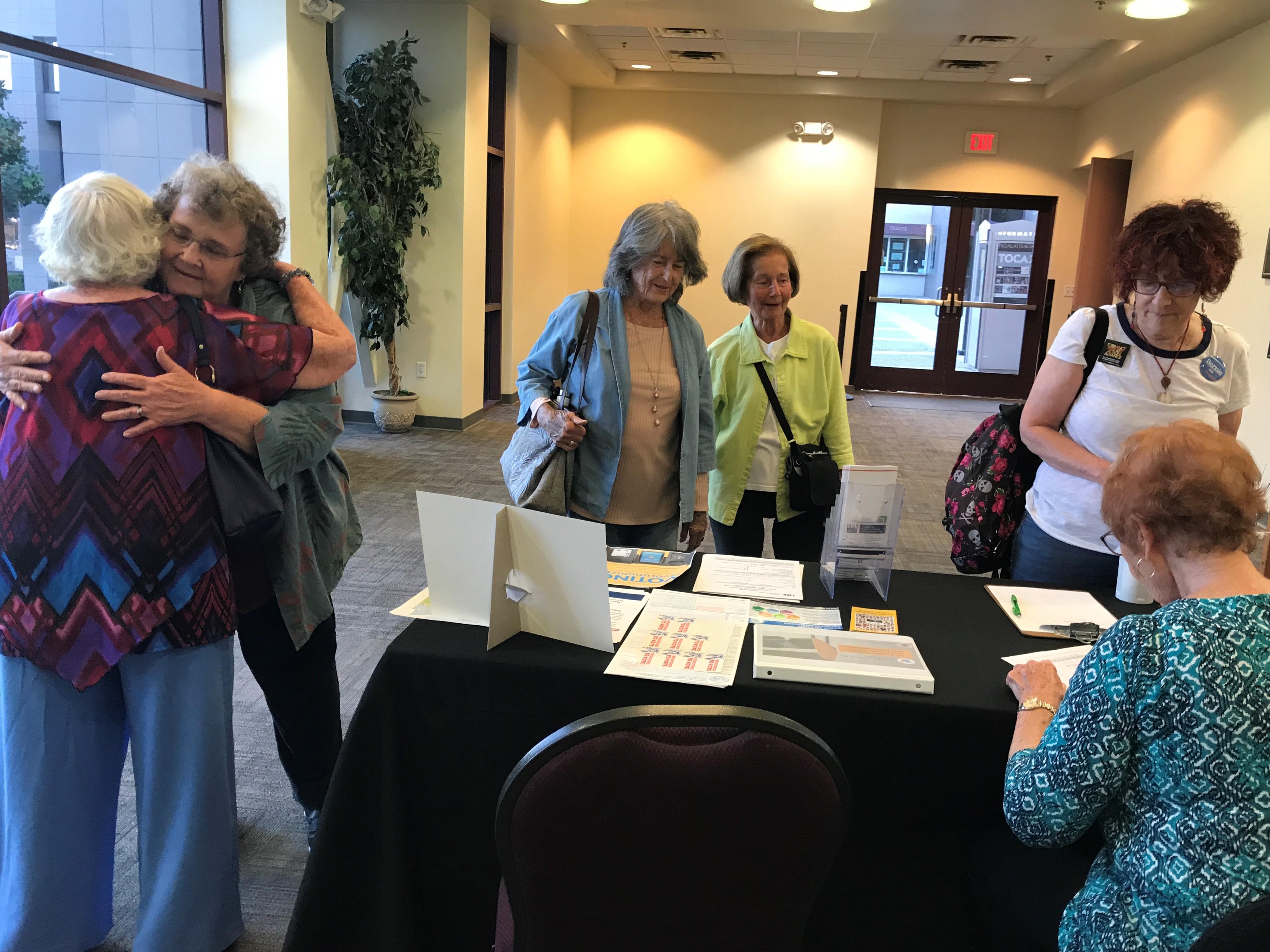 As attendees checked in at the door of the NakanoTheatre, our VP, Pat Kromka, explained the upcoming Mock Election to them.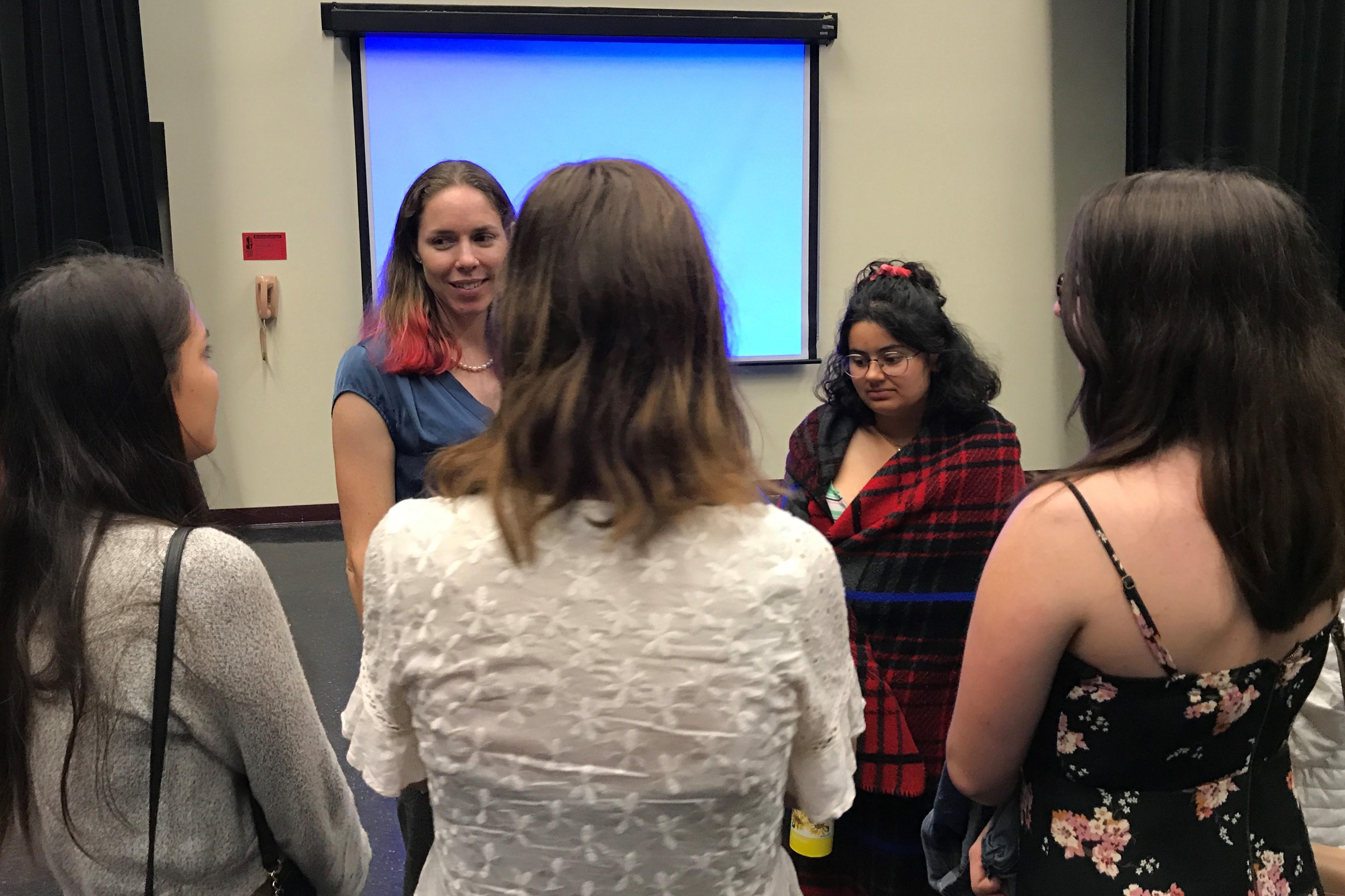 We were delighted at the number of attendees of all ages. 
Our concession table was a hit!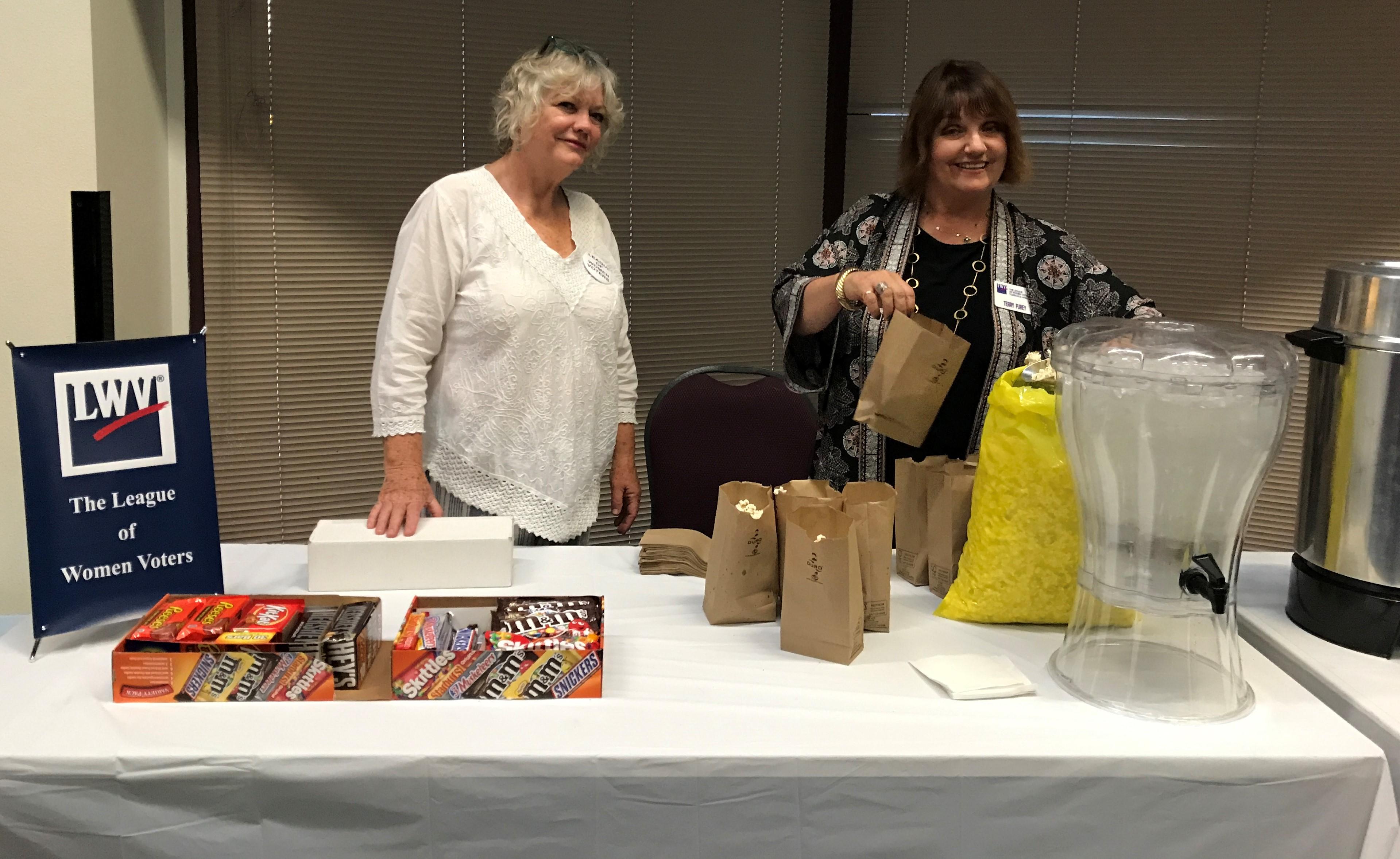 Monica Fredericks and Terry Furey welcomed movie goers and served up popcorn..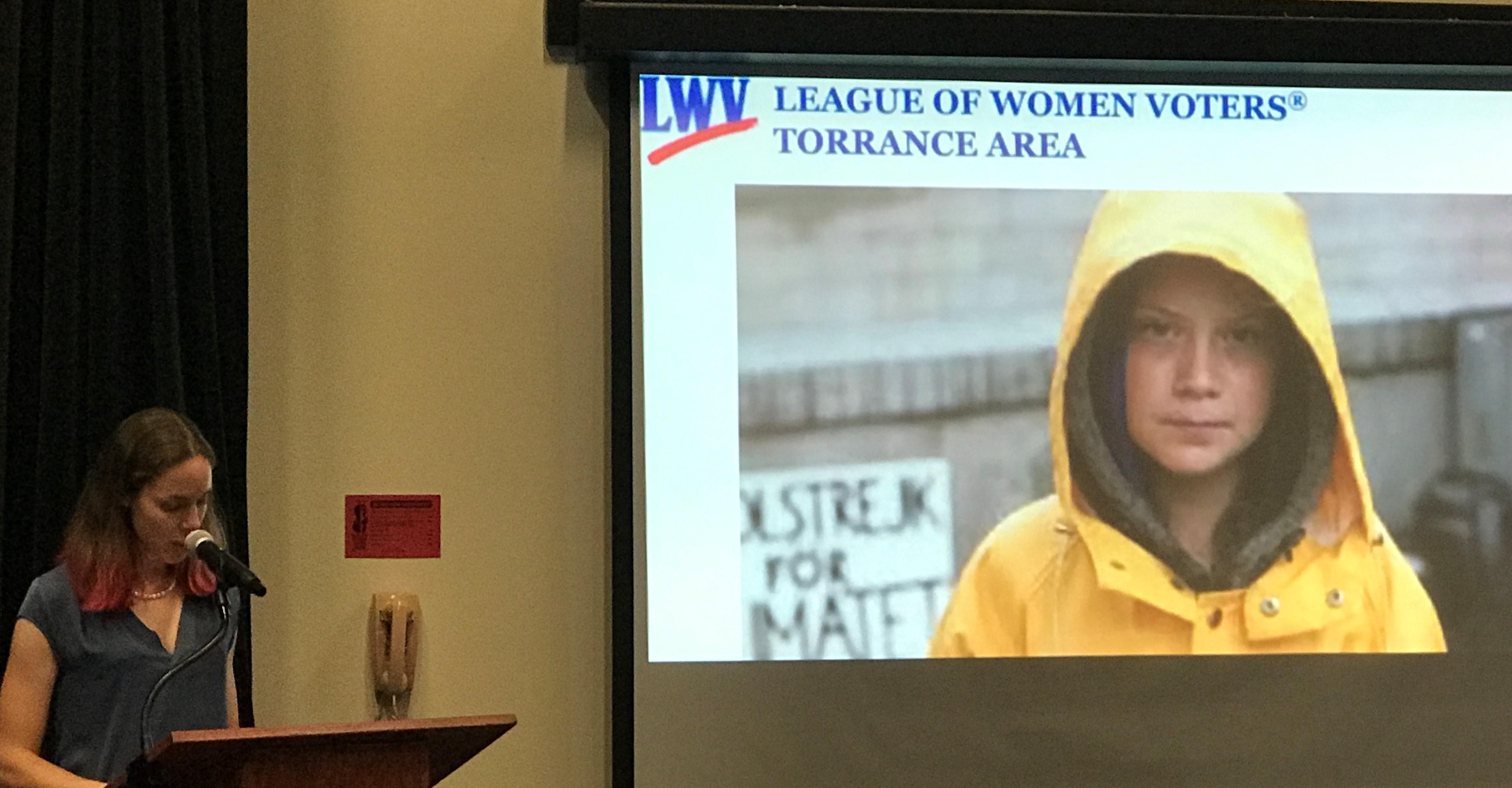 Before the screening, Gloria Gutierrez gave a short speech on how we can take small steps to combat climate change. She described the movement "Do One Thing," or DOT. It stresses focusing on only one change at a time. Whether it be to eliminate straws, use one's own containers at stores and restaurants or create a compost pile, for example, focus only on it, master it, and then move on to another change. We can make a difference.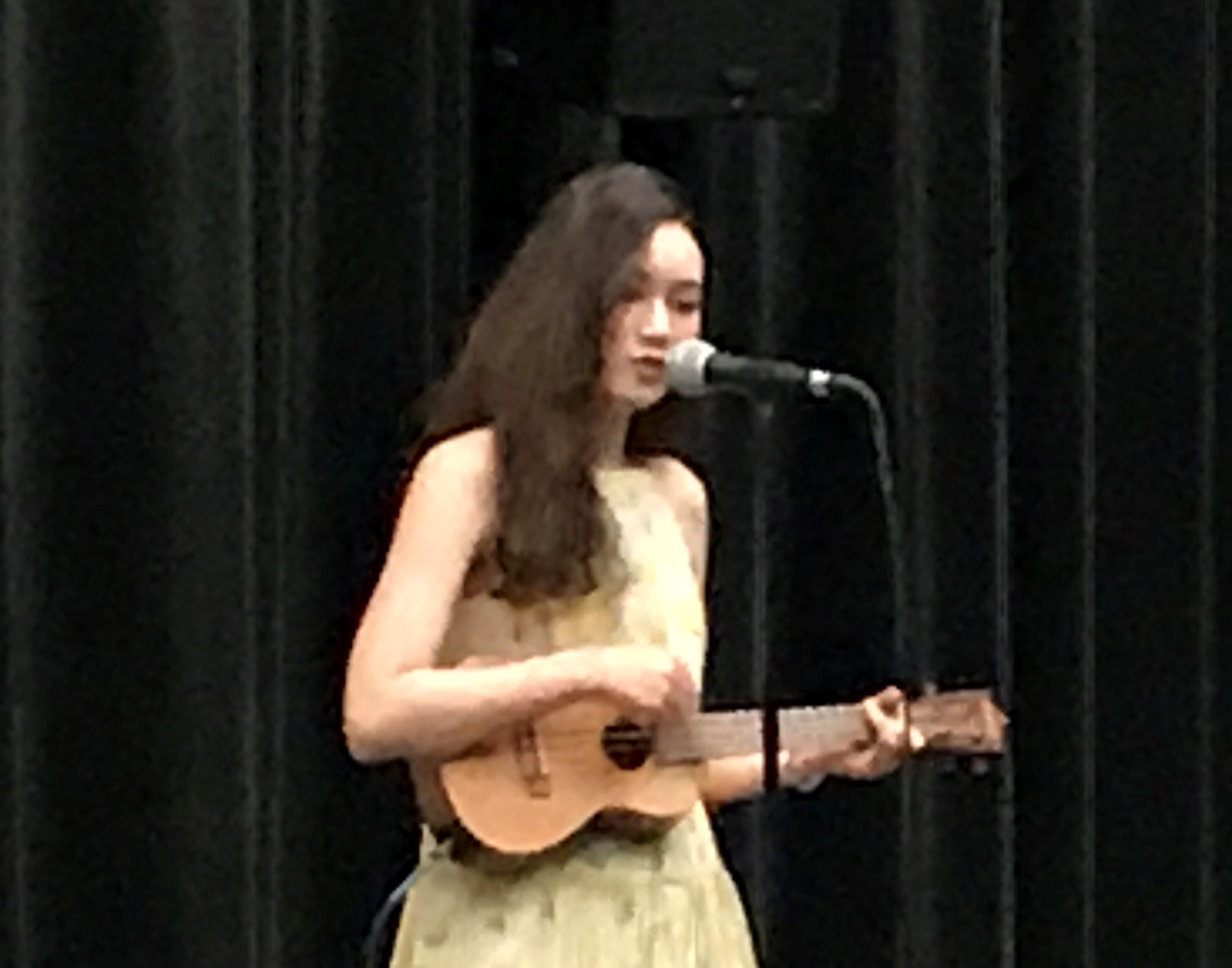 Koko Malia - a youth climate activist, Climate Reality Leader, and the Founder of beetreeandsea.com, an educational website that uses her art, music, and blogs to spread awareness about the climate crisis and encourages people to take action - performed for us before the screening. She is an active member of FridaysForFuture, part of the art team for ThisIsZeroHour, and she works with both national and international climate activists. She was invited to give a speech and perform her original song about climate change at Global Climate Strike L.A. that led thousands through Downtown Los Angeles in their march from Pershing Square to City Hall on 9/20. 

As a Climate Reality Leader, she also gives "Truth In Ten" climate presentations, which inform people about the climate crisis and its solution.
The screening was well attended, an encouraging sign that more and more people are willing to learn about climate change..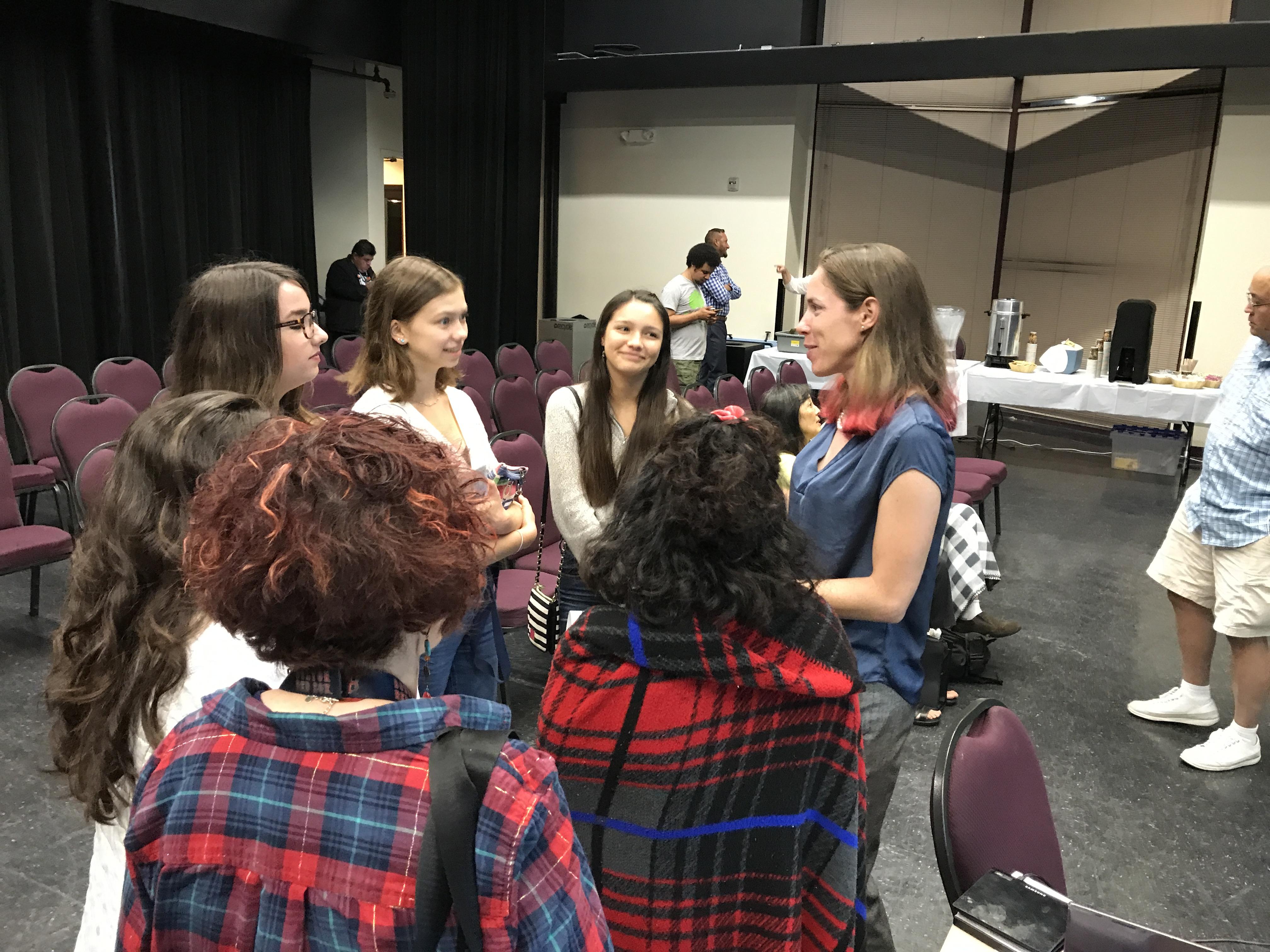 After the screening, people lingered to discuss future events and activism. 
The League of Women Voters Torrance Area is dedicated to sustainability and is planning more events such as this one throughout the year. Please join our League and become an active member of our team. Be a part of the solution!