The Leaders Update is a publication generated after each LWVC board meeting to inform our members about LWVC activity. If you are not yet subscribed to receive Leaders Updates, please contact the LWVC office. To view past Leaders Updates, please visit the Leaders Update archives page.

August 2020
Voter Service
Advocacy Report
Redistricting
Proposition 15 -- Schools & Communities First
Local League Coaches Supporting Local Leagues
LWVC Nominating Committee
Diversity, Equity, and Inclusion
LWVC/EF Post Board Summary
President's Letter
Hello League Leaders,
This is an auspicious month!  August 18th is the 100th Anniversary of the final state's vote to ratify the 19th Amendment! The ratification was certified on August 26th, now recognized as Women's Equality Day. 

To honor the Centennial let's take a moment to reflect on the past and to look to the future.  For history watch The Vote from PBS and read how Black suffragists were treated in the famous 1913 parade in Washington DC . If you are interested in something live on the 18th go to Facebook to hear and see California Women Inspire: Celebrating Women's Equality in the Golden State from the California History Museum. Follow up with a view of the future with The Inheritors, interviews with 18 year old women who are voting for the first time this fall.  

Never forget the 72 years of struggle preceded its passage.  Never forget it was not a complete victory for Black women, for Native American women, and for women in underrepresented and marginalized communities. Never take the vote for granted.  I'm preaching to the converted here, aren't I?
As League members our mission is to "Empower Voters" and "Defend Democracy." We recognize that that vigilance is required to protect the right to vote. It can be suppressed sometimes in a blatant, obvious way like requiring a voter to show photo ID to register but closing DMV offices in areas where underrepresented and marginalized people live.  It can also be suppressed in a subtle, pernicious way. It can be suppressed by spreading misinformation about the security of vote by mail ballots.  Let's all work together to educate our communities with factual information about registration, the availability of in person voting, and how to use and return vote by mail ballots.
During the last two months LWVC has been involved in some successful litigation.  LWVC, along with Common Cause and the Community Coalition, filed an amicus curiae (friend of the court) brief in Federal District Court regarding challenges to the Governor's Executive Order that all voters receive a vote by mail ballot in the November election.  Ultimately the case was dismissed by the plaintiffs. These sorts of suits have not been unusual in this election season.  LWVUS reports that they are aware of 27 suits involving various state Leagues on issues related to the coming election. 

LWVC also filed an amicus with the California Supreme Court to support moving the deadlines for release of redistricting maps to accommodate the expected late data reporting from the US Census Bureau.  The suit was successful. All legal work has been done pro bono by respected law firms that specialize in civil rights. 

Speaking of redistricting, the California Citizens Redistricting Commission is now constituted.  Local Leagues that have citizens redistricting commissions are in the process of educating and encouraging citizens to apply to become part of them. 

LWVC now has a Homelessness Action Policy.  An action policy brings together already existing League positions that apply to a particular issue.  The policy makes it easy to see all the State and National positions needed to help analyze proposed legislation or ordinances and use them for advocacy.  Many thanks go to the large committee of people who came to realize that LWV has plenty of tools to tackle homelessness issues.
Over the years LWV gets challenged about its advocacy, both in the Legislature, in local government and during campaigns on propositions.  People are under the impression that LWV is only a voter education organization. Please read the attached letter to the editor sent by Natalya Zernitskaya of LWV in Santa Monica for an excellent illustration of the complete picture of the League.  

LWVC wants you!  Nominations are open for the LWVC Board of Directors.  Join the team to help lead LWVC into the next 100 years.  Volunteer yourself or nominate someone you think would be good for the League.

Election seasons are exciting and sometimes stressful.  But League's work of Empowering Voters! Defending Democracy! Is worth the stress.  After 100 years of work, we understand that voters are worth it; that it is worth the effort to make a more perfect democracy for those 18 year olds who are voting for the very first time (and everyone else too).
Thank you for hard work and please stay safe,
Carol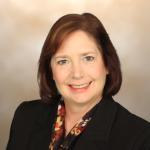 Voter Service
The COVID 19 pandemic yielded an election that will send vote by mail ballots to all active registered voters.  This presents opportunities for LWV to prepare voters to:
Those are the first steps.  As the election date approaches and people have the ballots, educate voters on: 
how to fill out the envelope for the ballot, 
how to return the vote by mail ballots, 
what process is followed to count them.  
This video from the Secretary of State's office is helpful, as is the Easy Voter Guide (see below).
Locations and hours of  ballot drop boxes and polling places or vote centers
Voting in person is available to anyone who wants to.  Polling places and vote centers will be open 3-4 days before November 3.
Use social media and your League websites. This election presents the opportunity to expand your presence on social media to facilitate voter education. Share posts from LWVC.  Encourage your members to share this information on their personal social media sites.
Keep your League website filled with information about the polling places or vote centers plus days and hours of operation.  Your local elections office will love you for it!  
Link to Voter's Edge so that those who visit your site can easily find basic voter information, can look up their ballots, and can find the locations of their local polling place or vote center. 
Seek out other groups within your community that share the mission of educating and share information with and among them.  Information coming from trusted messengers is often the most effective way of educating voters.
Combat misinformation about vote by mail with factual information. Point out that:

California voters have been using "no excuse" vote by mail since 1979. Thirteen counties already send vote by mail ballots to all registered voters as part of the Voter's Choice Act.
Over 70% of the ballots cast were vote by mail in march 2020.
The envelopes that vote by mail ballots are returned in are tracked with a bar code for each one.
Voter's signatures on the outside of the envelope is compared with the signature on record before the envelope is opened.
Voters can track their ballots through WheresMyBallot.sos.ca.gov. 
Audits of the vote totals are regularly completed during the counting process.
Easy Voter Guide
The Easy Voter Guide is scheduled to be released online on September 4.  The EVG will be online and will be printed as usual.  The deadline to order is August 26.  Order now while supplies last!
Because this is the first ever election in which all active registered voters will receive a vote by mail ballot and in light of renewed interest in local government elections, this edition's contents are expanded.  This EVG includes specific language describing how to handle vote by mail ballots and links to all the relevant Secretary of State links to help voters understand what will be happening during this election.  
In addition, the EVG contains specific descriptions of the "down ballot" contests for local level elected offices, such as District Attorney, City Council, and County Sheriff.  This information will be useful to you in all communications and education about this election whether you use it online in social media posts or in Zoom talks. 
The Easy Voter Guide is carefully written for the new and busy voter with the help of Common Knowledge, an organization dedicated to effective civic engagement that helped conceive of this project.  It is reviewed by the Legislative Analyst Office before publication.  
Pros & Cons
The Pros & Cons will be released on September 1.  The In Depths that accompany them will be ready a few days later.  
Advocacy v. Voter Service in Pros & Cons
The community respects the League for its objectivity and grassroots involvement, as well as for its nonpartisanship. However, sometimes the community and our own members are confused about the League's two roles: voter service and advocacy.
The League is always nonpartisan: It does not support or oppose candidates or political parties. However, we are political because we support and oppose legislation, lobby legislators, and take stands on propositions.  
Claims that the presentation of Pros & Cons is biased happens from time to time.  
How can we keep voter service and advocacy from overlapping? Make sure the same person isn't doing both activities. A League member who has been visible advocating for or against a ballot measure should not be visible in a voter service capacity, and the voter service director should be involved only in voter service functions.
If it is your practice to name the writers of ballot arguments or the identities of organizations supporting or opposing propositions, continue to do so.  Be consistent in listing such things for all propositions. In other words, don't leave LWVC out of the list if you are listing every other sponsor or signer of the argument in every proposition you discuss.
If asked during a pro/con meeting about the League's position on a ballot measure, you may state it briefly but should not enlarge on it or engage in debate. You may say that this is a pro/con forum and you would be willing to talk to anyone about whether the League supports or opposes a proposition.  You can also refer the person to LWVC.org's "Vote with the League section."  It contains specific information, beyond saying support/oppose/neutral.

Advocacy Report
The LWVC-sponsored Racial Justice Act —  after languishing as a bill moved off the current session to be revived for the 2021 Legislative session — has re-emerged, and is gaining traction  This important bill, which would prohibit racial discrimination in convictions and sentencing , and create a process to challenge convictions and sentencing on the grounds of racial discrimination, is now under a new name - AB 2542. https://drive.google.com/file/d/1A3cGfzxMjMqaoDV6u8xMMcVUXgL8b0Rk/view
The bill re-emerged on August 1, and last Friday cleared the Senate Public Safety Committee and goes to Appropriations Committee on Tuesday.  An Action Alert is now out for local leagues to take action. https://docs.google.com/document/d/160rj9DFLZ3D70ZvwPCmhoOGBrMse5J1I7HCAYsMI5S4/edit.  Assuming it clears Appropriations, we will also call on local leagues to support it on the floor vote.
Other Legislation — Covid-19 has had a huge impact on the numbers and types of legislation coming out of Sacramento.  Our Advocacy Team has been busy trying to keep up with many "gut and amend" bills moving quickly through the limited, and significantly truncated legislative session. We've taken positions on a number of bills, while many others area simply "dead." For list of bills we support, see https://ctweb.capitoltrack.com/public/publish.aspx?session=19&id=98de2ed5-3eba-4ad4-882a-72737a757074.  Again, we will need League action as bills reach the floor, and then again in September, urging the Governor's action.
November 2020 Ballot Measures — Looking ahead to the November elections, there are currently 12 State Ballot Measures — several of which are quite complex.  In late August, we will publish LWVC Recommends, a flyer listing the 12 measures and our recommendations, with additional background explaining our decisions.  The Secretary of State has the 12 qualifying measures listed here: https://www.sos.ca.gov/elections/ballot-measures/qualified-ballot-measures/
A NEW Homelessness Action Plan — The LWVC Board has approved a new Homeless Action Plan, as presented to the Board by the Homelessness Task Force chaired by Anne Omstead. The Action Plan will enable and support local leagues taking action on problems of homelessness. Special thanks to the task force and its 12-15 hardworking members, for their excellent work. In addition to the Plan itself, the committee has developed resources, glossary of terms and is working on a tool kit to support work in this critical area. 
Redistricting
All 14 members of the new California Citizens Redistricting Commission have been chosen, and the Commission will begin meeting this month. To learn more about the new Commissioners, or follow their work, check here.
Local redistricting commissions are also forming all over the state. Thanks to local Leagues for helping recruit members of these commissions.
As state and local redistricting roll out across the state, we hope League members will be active in your area, to ensure adherence to the rules, and help maximize community input to whatever process is being used.
To learn more about either state or local redistricting, or to volunteer to help coordinate League redistricting work, please hhutchison [at] lwvc.org (subject: redistricting) (contact Helen Hutchison.)
Proposition 15 -- Schools and Communities First
The Yes on Prop 15 campaign is ramping up for an active campaign season. Given the pandemic, this will be a virtual campaign. League members are active all over the state – writing letters to the editor, op-eds, talking with friends and neighbors, participating in phone banks. We'll also start a letter writing campaign soon.
The newest tool that is available for League members to use is Outreach Circle. To learn about this tool, watch for an announcement about an upcoming webinar.
Find more about the campaign work, including what you can do right now here.
A tool for reaching voters about Prop. 15!  Learn about it on August 18!
Outreach Circle is a tool that allows you to contact your friends via text or email, and let them know why you support Prop 15. To learn more about the tool, and how to use it sign up to attend one of the two webinars on Tuesday, August 18, at either Noon-12:30 pm, or  7-7:30 pm.

Local League Coaches Supporting Local Leagues
Did you know there is a team of League leaders that work behind the scenes with Local Leagues and Members-Around-the-State units to help them achieve their goals? They are your Local League Coaches (LLC).  LLCs are committed to help local Leagues. They have League experience behind them and just as important they are good listeners. They can help local League leaders figure out how to get the job done easier.
Recently seven coaches were added to the LLC team. With the additional coaches some Leagues will be receiving a new coach.  An updated roster will be posted next week on the LWVC Members Only page under Local League Management.
Local League Directories
At this time of the year many local Leagues update their League Directory to reflect leadership changes and shared the local League members' information with their members.  This is a reminder that any information other than the League members name should have your members' approval to share. This includes phone numbers, emails and home addresses.
In addition, many local Leagues like to welcome new members in their monthly Voter. Again, please ensure the new members or any updated member information is approved for publishing. 
These actions will ensure your members' privacy requests are honored and safeguarding them from unauthorized access to their information. 

LWVC Nominating Committee

It's time to start thinking about nominations for the 2021-2023 LWVC Board of Directors and the Nominating Committee.
Join the team and help lead LWV California in making democracy work for everyone.
We are looking for candidates who have experience in leadership, business, government, philanthropy or non-profit governance and who are committed to the League's diversity, equity and inclusion mission and to advancing policies that build a more equitable California.
Applicants with diverse backgrounds, experiences, and perspectives are encouraged to apply.
Apply to be considered for the Board yourself, or nominate another
visionary leader!
Applications for the 2021-2023 LWVC Board of Directors and Nominating Committee will be online at LWVC.org in early Fall 2020. Questions? Contact Nominating Co-Chairs Mony Flores-Bauer monybauer [at] gmail.com or Lianne Campodonico liannecampodonico [at] gmail.com

Diversity, Equity, and Inclusion
Many Leagues ask what they can read or see to help them better understand themselves and the world as it relates to Diversity, Equity, and Inclusion Policies. The a LWVC Board of Directors has similar discussions at every meeting.  The most recent viewing was Texts to Table: A Conversation About Race and Leadership, a discussion among four African Americans about their reactions to this summer's events. The Board used the following questions to prompt discussion among directors:
How has the rise of protests, civil unrest, and the focus on criminal justice reform impacted you, the people you care about, changed your perspective, helped you develop new empathy, or given you an opportunity to learn something new?
What overall conclusion or impression did you come away with? What sticks out in your mind about it?
Reflecting on the variety of emotions and reactions to the protests, how can you use this very honest conversation to shape your reactions to, and support of, the diverse people in our League community? What can we learn from their actions/reactions with their staffs that can be translated to and applied to how we relate to the League and our communities?
Reflect on the prior readings the Board has used or that you pursued on your own. Do you see commonalities? What are they?
How do you as an individual respond to the various definitions of ally expressed by the participants? How does it make you feel and what does that mean for you in your role as an ally? How do you define allyship for yourself based on this conversation?
If there is no monolithic, absolute definition of ally, how do think that LWVC and local leagues make good decisions on allyship? What do we consider? Who do we consult?
What, if anything, did you learn about diversifying leadership in organizations?
Here is a list of a book and some podcasts that were used as springboards for discussion in past meetings.
"You say Chicano, I say…"npr.org/transcripts/718703438

White Fragility: Why It's so Hard for White People to Talk About Racism

by Robin DiAngelo and Michael Eric Dyson

August 2020 Post Board Summary
LWVC/LWVCEF Boards of Directors Meetings
August 1, 2020 – Electronic Meeting
IMPORTANT DATES TO CALENDAR:
Local League Information Forms
September 22, 2020 – National Voter Registration Day
November 3, 2020 – Election Day
LWVC MEETING SUMMARY
The LWVC Board of Directors acted as follows:
GOVERNANCE AND ADMINISTRATION
Ratification of Special Meeting Actions
May 22, 2020 – Executive Committee Meeting - Personnel
June 4, 2020 – Executive Committee Meeting - Potential Litigation
June 8, 2020 – Executive Committee Meeting – Potential Litigation
June 9, 2020 – Email Meeting – Representation/Electoral System
June 23, 2020 – Email Meeting – Urgent Resolution – Racial Justice.
Accepted Resignations
Aisha Piracha-Zakariya (LWV Palo Alto) as a Director of the LWVC Board of Directors, effective June 1, 2020
Frann Shermet (LWV North Orange County) as a Local League Coach (LLC).
Appointed
Mary Hanson (LWV San Diego) as a Local League Coach (LLC).
BUDGET AND FINANCE
Received and filed the May 2020 Financial Reports
Approved the LWVC Management Budget for 2020-2021.
LWVCEF MEETING SUMMARY
The LWVCEF Board of Directors acted as follows:
GOVERNANCE AND ADMINISTRATION
Accepted Resignation
Aisha Piracha-Zakariya (LWV Palo Alto) as a Director of the LWVCEF Board of Directors, effective June 1, 2020.
BUDGET AND FINANCE
Received and filed the May 2020 Financial Reports
Approved the Revised Budget for 2020-2021
Approved $6,000 expenditure from the Strategic Initiative Fund to support the payment bonus compensation as outlined in the Cook Silverman contract
Authorized the Executive Director to execute an application to the Paycheck Protection Program upon approval of the Executive Committee.
VOTER SERVICE
President Moon Goldberg updated the Board members regarding the preparation of LWVCEF voter education materials for the November election.
Caroline de Llamas
LWVC/EF Secretary
cdellamas [at] lwvc.org